Journal Entry:
Sun Sep 28, 2008, 4:00 PM
.
Christina and I did a vid for
TheSciFiWorld.net
. and had a little too much fun.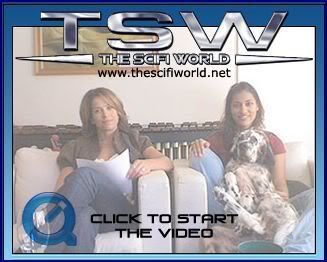 Enjoy our sillyness!

Watch

Ahaha I love the video! I watched the whole thing! Yay!
Reply

cute video
Reply

i saw you on a recent episode of NCIS here in Australia - you were a brilliant jailbird. the eye tatts on your back were intense too.
hope you're well where ever you're at.
- C.
Reply

Looks like fun.
Reply

Looks like you had a blast! Hope all is well.
Did you forget my questions? Let me know if you want me to change the tone. Holla at me when you get a minute.
Reply

hey! can you resend em? i think i lost em along the way!
Reply

Now how did I miss that, I have been doing the website for Karyn Dwyer for....8 years now...my god... and it was because of the movie Christina was in with her - Better Than Chocolate.

I will have to check out the vid, hope all is going well for both of you.
Reply

lol looks like you guys had fun. Didn't know you were on SG Atlantis - cool
Reply